Sports Medicine Specialists
Dr. Bolin trained with the University of Pittsburgh department of Orthopaedics/UPMC Saint Margaret's sports medicine fellowship. His preceptors were the doctors who care for The Steelers, the Pittsburgh Penguins, and the University of Pittsburgh.
"The goal of sports medicine is to diagnose efficiently and return to activity as quickly as possible when it is safe to do so."
Download the Medical History Form
Download and complete the medical history form to bring with you to your scheduled appointment.
Contact Us for an Appointment
Contact the sports medicine doctors at Performance Medicine to schedule your appointment.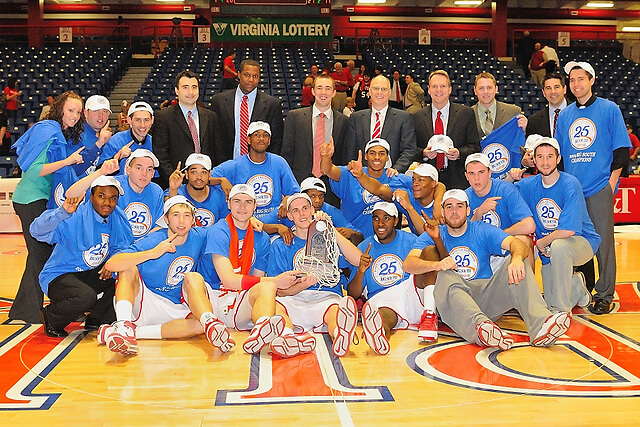 We Help You Stay Active
The same techniques that are used in professional and collegiate arenas and the philosophy of higher performance should be available to every patient who is being held back by musculoskeletal pain or medical conditions – from older patients who want simply to walk, to those who want to compete in elite marathons and ironman competitions.
The Radford men's basketball team celebrates their Big South tournament win on March 7, 2009. Radford defeats VMI 108-94 to advance to win the Big South Conference Championship and gain an automatic bid to the NCAA tournament.